About Us
Gerten's Farm Market is a family-owned & operated garden center in the local community of Inver Grove Heights.
The store was originally opened in Spring of 1983 by Terry Gerten – a lifelong IGH resident.
Terry grew up farming with his parents and nine siblings, selling at markets and to grocery stores. He graduated from local Simley High School as a hockey player and NHS "president." After a year of college in Bemidji he joined the Airforce and served in Germany.
After serving, Terry joined the PATCO union as an Air Traffic Controller until their strike got them fired in 1981. After working a few odd jobs helping friends & family, Terry walked the acre on 65th & Cahill with his Dad, Len Gerten, before purchasing it to start his own business.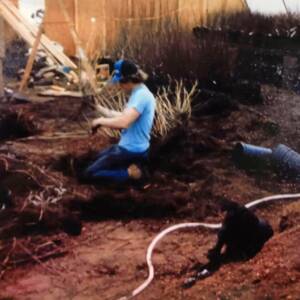 Gerten's Farm Market started as a place to purchase fresh produce, such as berries and veggies, as well as items from large coolers, like milk and eggs. By the end of the first season Terry was also selling flowers and shrubs.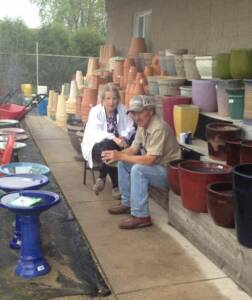 Terry worked hard to grow his business, eventually building five greenhouses and beginning a landscape service while his Mom, Marge Gerten, kept things running smoothly in the store. Terry's method of "keeping it simple – nothing fancy" was successful over the years and helped him to earn many loyal customers.
Our hearts broke in August 2018 when Terry suddenly & unexpectedly passed away. His three kids Katie, Tony & Melissa decided to keep things going and take ownership of the business.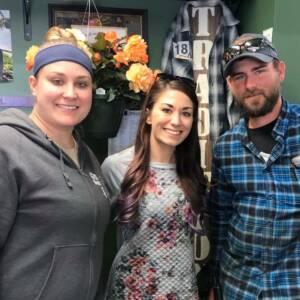 At Gerten's Farm Market, we continue to focus on offering plants for your gardens & containers. You will find a large, high-quality selection of plants with over 600 varieties planned for 2021! This includes flowering annual plants, starter perennial plants, tropicals, herbs & vine crops, including cucumbers, squash & melons, and vegetables – 20 tomato varieties & 20 pepper varieties!
You can also shop our selection of soils, mulches and more to support all your garden & landscaping needs.
Inside the store you will find seed potatoes, onion sets, seed packs, growing supplies, grass seed, lawn care products, garden tools, and other accessories. We carry a wide variety of ferti-lome fertilizers and are happy to help you find local solutions to your weed, insect & pest problems.
We also offer a great selection of glazed, terra cotta & plastic planters, as well as lawn & garden statuary to add to your outdoor spaces.
---
"Good Plants – Good Prices – Good People"
– Terry Gerten
---